We grow and empower teacher leaders to create an equitable education system for students.
Learn About What We Do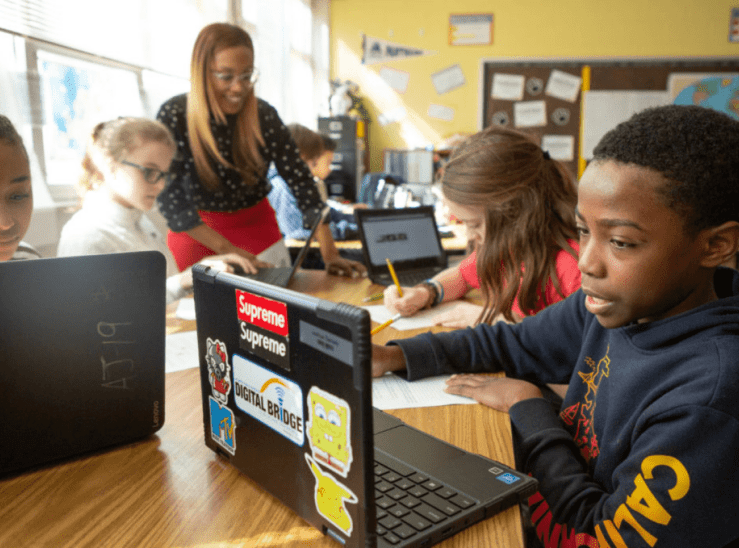 Become a Teach Plus Teacher Leader
Advocate for policy changes at all levels of the system
Collaborate with excellent teachers to improve instruction
Our Teachers Leaders Are True Agents of Change
How have I stayed in this career without becoming jaded? It's the relationships and the true moments of happiness I've experienced with students, families, and colleagues. I work hard daily to find joy in the smiles, the "aha" moments, and the hugs.
Senior Writing Fellow, Illinois
Our Impact on Educational Equity Keeps Growing
Teacher leaders trained through Teach Plus programs
Teachers supported by Teach Plus teacher leaders
Op-eds and stories in the media
2021 Teach Plus Annual Report
New report offers solutions to the 'dire' teacher shortage crisis in Pennsylvania
Bringing High-Quality Early Childhood Education to Arkansas' Students: Recommendations from Teach Plus Arkansas Policy Fellows
Cultivating educational success: Students and teachers need more
Wanda Colón-Díaz, Nevada Policy Fellow
In the Face of Tragic Injustice: Reflections from Teach Plus Nevada Policy Fellows of Color
Reading, writing, and paychecks. What's a teacher worth?
Area teachers join statewide effort to address racism in schools