We grow and empower teacher leaders to create an equitable education system for students.
Learn About What We Do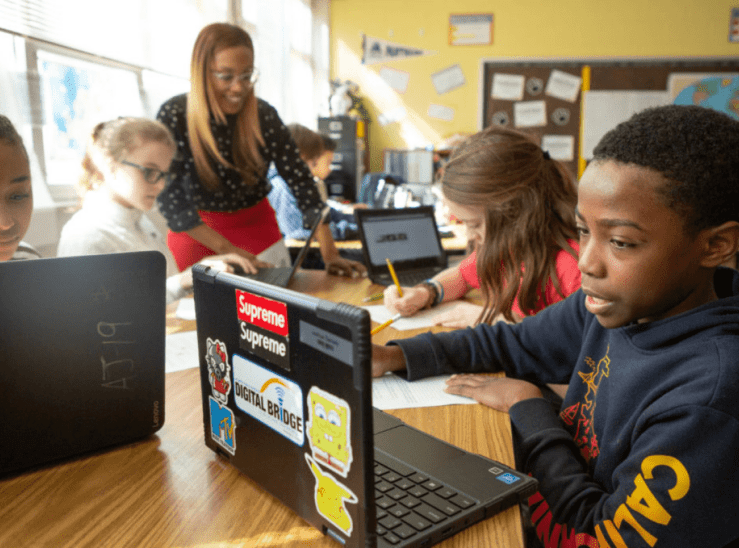 Become a Teach Plus Teacher Leader
Advocate for policy changes at all levels of the system
Collaborate with excellent teachers to improve instruction
Teach Plus Teacher Leaders Are Advancing Opportunities for Students
When my students encounter something new, I task them to play, experiment, and generally learn what the new thing is and how to use it. Educators can do a lot with generative AI, even if we aren't experts in it. Our classrooms can help set students up for success in an ever-evolving technological world.
Dr. Erica Hampton, Pennsylvania Policy Fellow
Allison Schaefer, Illinois Early Childhood Educator Policy Fellow
Our Impact on Educational Equity Keeps Growing
Teacher leaders trained through Teach Plus programs in 2022
Op-eds by Teach Plus teacher leaders in 2022
Active participants in the Teach Plus Network
2022 Teach Plus Annual Report
Does your school have a racial harassment policy? A new law requires one on the books by 2024
The Path to Holistic Mental Health Infrastructure in Education: Recommendations from Teach Plus Mississippi Policy Fellows
Artificial intelligence is already changing how teachers teach
Growing Outcomes Through Innovation: Instruction, Support, and Engagement
Morales: New Mexico Can Do This Without A Hurricane
Hope Morales, Teach Plus New Mexico Executive Director
Local Teacher Meets With US Secretary of Education