We grow and empower teacher leaders to create an equitable education system for students.
Learn About What We Do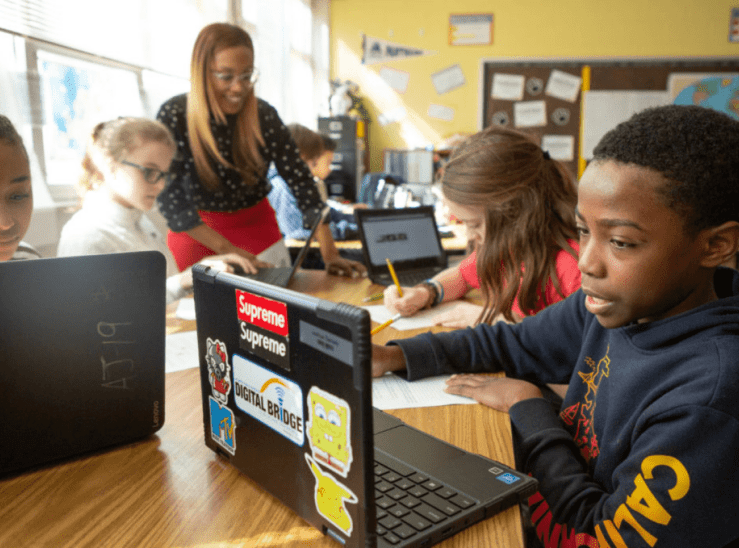 Become a Teach Plus Teacher Leader
Advocate for policy changes at all levels of the system
Collaborate with excellent teachers to improve instruction
Teach Plus Teacher Leaders Are Advancing Opportunities for Students
That's why it's so important for my fellow teachers and I, as well as Illinois parents, to know how their schools are teaching reading, and ask whether we're taking advantage of the new resources to make a difference for students.
Illinois Policy Fellowship Alum
John (Jack) Fredericks, Senior Writing Fellow (MS)
Our Impact on Educational Equity Keeps Growing
Teacher leaders trained through Teach Plus programs in 2022
Op-eds by Teach Plus teacher leaders in 2022
Active participants in the Teach Plus Network
Seeing Myself: Students of Color on the Pros and Cons of Becoming Teachers
Support for a Performance-Based Licensure Pathway: Recommendations from Teach Plus Mississippi Policy Fellows
Teach Plus, Massachusetts Business Alliance for Education, and Student Pathways to Success Coalition Name Five Teach Plus Teacher Leaders as Mobilizers
'Because she's awesome': Meet Nevada's Teacher of the Year
Tony Porter named Teach Plus Mississippi Policy Fellow
Teach Plus Praises California Legislature on Prioritizing the Humanity and Needs of Marginalized Students
Pa. school funding is 'unconstitutional.' Here are four steps to fix it.
Laura Boyce, Pennsylvania Executive Director