We grow and empower teacher leaders to create an equitable education system for students.
Learn About What We Do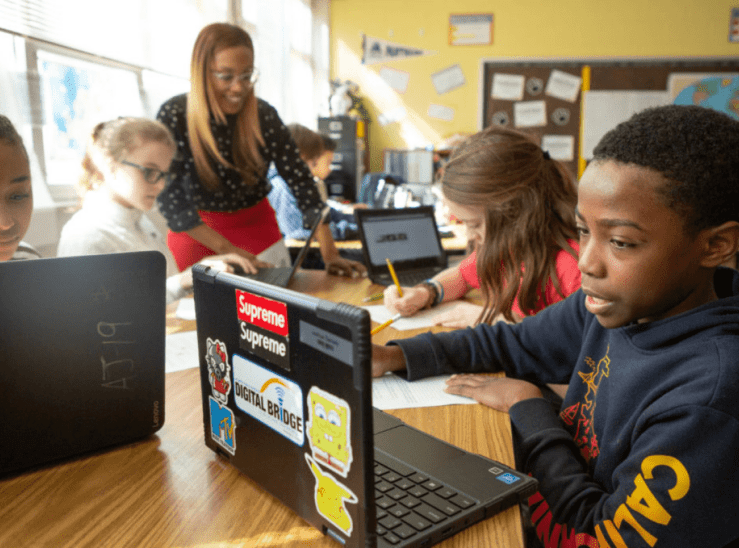 Become a Teach Plus Teacher Leader
Advocate for policy changes at all levels of the system
Collaborate with excellent teachers to improve instruction
Our Teachers Leaders Are True Agents of Change
Developing paths where teachers of color can take flight and soar will create schools where all students, regardless of their backgrounds, can feel validated and seen on their way to academic and social success.
Our Impact on Educational Equity Keeps Growing
Teacher leaders trained through Teach Plus programs in 2022
Op-eds by Teach Plus teacher leaders in 2022
Active participants in the Teach Plus Network
2022 Teach Plus Annual Report
Principles of High-Quality Schools: Recommendations from Colorado Educators
Building Bridges Summit Creates Roadmap for Diverse, Sustainable Educator Workforce
Teach Plus PA Reaffirms Support for Culturally Relevant & Sustaining Education
To stay in the classroom, teachers need support.
Nora Sullivan, Illinois Early Childhood Educator Policy Fellow
East St. Louis teacher surprised with Illinois' highest honor for educators
Portrait of a Nevada Learner: Reflections from Teach Plus Nevada Policy Fellows